Coming Soon!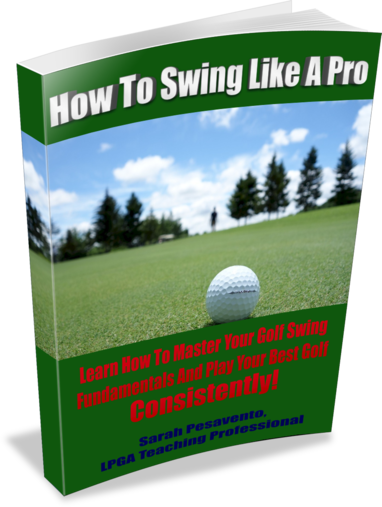 Click Here To Read The Introduction
 Only $29.95!  
This Ebook Will Help You To:

----> Drop 10, 20, or Even More Shots Off Your Golf Scores!
----> Build And Maintain A Consistent Golf Swing That You Can Rely On Each Time You're On The Course
----> Learn All The Important Golf Swing Fundamentals That The Tour Pros Have In Their Swings
----> Setup Like A Tour Pro. With A Correct Setup Position, You're Halfway To A Better Swing. Grip, Posture, Ball Position, Stance, Shaft Lean, And Alignment Are Some Of The Important Keys To Setting Up For Success.
----> Swing On Plane. Learn 2 Simple Checkpoints That Will Almost Guarantee You're Swinging On The Right Plane And Path Every Time.
----> Have Correct Sequence With Your Swing So You Can Hit It Long And Straight.
----> Release The Club Correctly Through Impact So You Can Compress The Ball Better And Have More Solid Contact.
----> Create Maximum Lag And Power In Your Swing
----> Fix Many Different Swing Faults Including A Slice Or Hook
----> And Much, Much More!

All My Ebooks Have A 100% Money Back Guarantee So If You Don't Feel You've Improved Just Send Me An Email At Golfgrl83@gmail.com Within 60 Days Of Purchase And I'll Refund Your Money.

  Only $29.95!  
Get Your Copy Today And Be Putting Great By Tomorrow!

This Ebook Will Help You To:

----> Lower Your Scores By 5, 10, or Even More Shots Per Round
----> Eliminate 3 Putts And Learn How To Lag Putt Perfectly So You're Guaranteed A 2 Putt At The Most On Every Green
----> Have A Consistent Path With Your Stroke That Produces A Pure Roll Every Time you Hit A Putt

----> Learn One Simple Setup Adjustment That Will Have Your Rolling Your Putts Just Like The Tour Pros
----> Read Greens Like A Pro. Also, If You Get Two Different Reads From Behind The Ball And On The Other Side Of The Hole, You'll Learn Which One Is Always Right
----> Learn How To Judge Line And Speed Correctly And Find Out Which One Is Most Important

You Will Also Learn:
----> Putting Drills That The Tour Pros Use Regularly To Get Ready For Tournaments
----> A Simple Technique To Get Your Putting Back On Track Quickly If You Are Having An Off Day
----> Mental Techniques To Improve Your Focus And Build Your Confidence So Putting Seems Easy And You Enjoy It More
----> Common Errors In Putting And How To Fix Them
----> And Much, Much More!
     Coming Soon!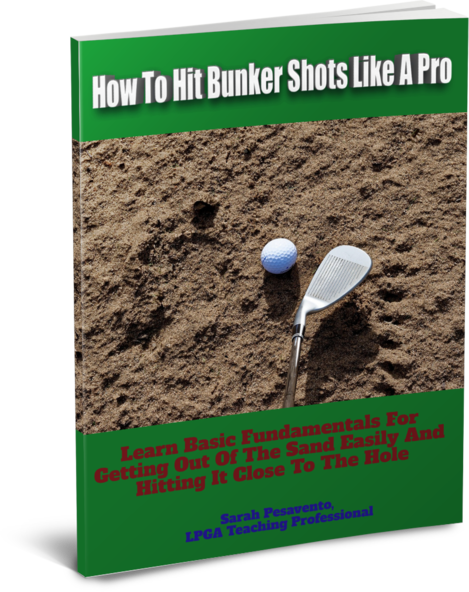 Only $19.95!  

This Ebook Will Help You To:
----> Get Out Of Greenside Bunkers Every Time
----> Learn Setup Adjustments To Help You Hit Down On The Sand Correctly
----> Control Trajectory And Distance On Short And Long Bunker Shots
----> Eliminate Fat And Thin Shots
----> Adjust For Different Lies And Different Types Of Sand
----> Learn The 5 Most Common Swing Errors In The Bunker And How To Fix Them
----> And Much, Much More!